Cartoons
Fiendish quests to answer unanswerable questions, that feeling at 5am when the sunlight threatens to toast your retinas upon contact, that guy at the juice bar assaulting defenseless employees with unsolicited lessons about the evils of gluten…is there anything worse than a smart owl? Let's find out.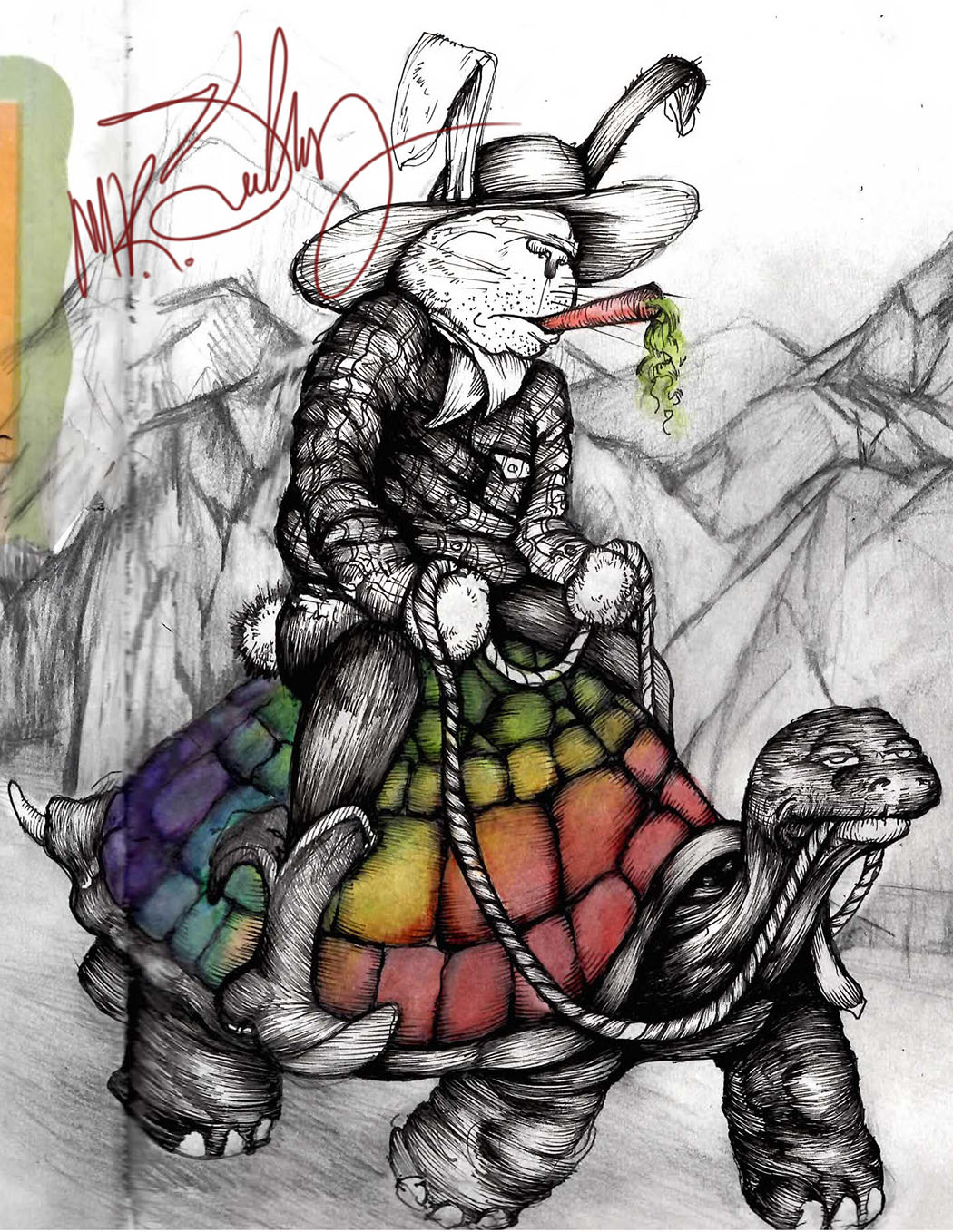 The Tortoise & the Hare, Vol. 2
"Won't you drive my sleigh tonight..."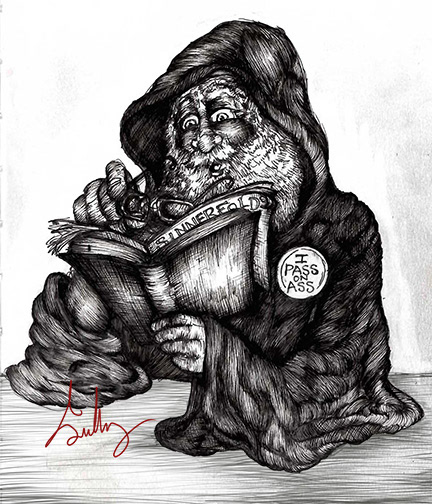 If I was a monk...but then again...no...or a man who makes potions...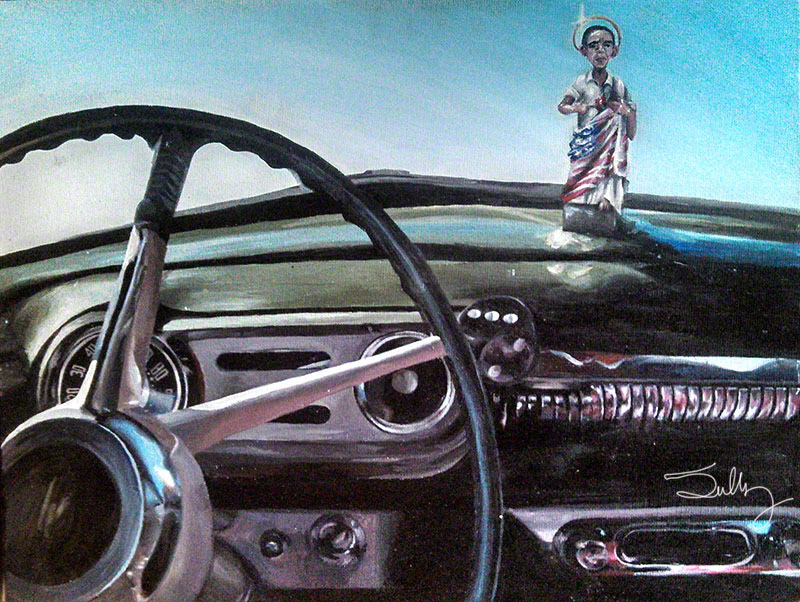 Painted in January of 2008.  This is intended to shed light on the danger of expecting miracles from a mortal man.  Even the president of the United States is subject to the laws of time, space, and legislature.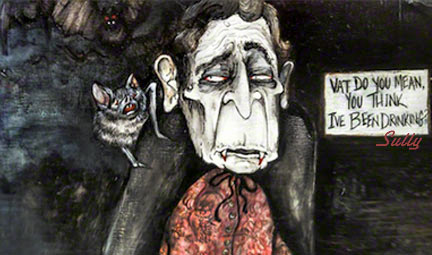 "Vat do you mean, you think I've been drinking?"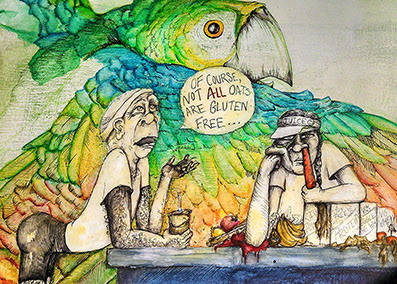 Fruits in the Health Food Aisle 
Just how many licks does it take to get to the Tootsie Roll center of a Toosie Pop?  Unbeknownst to the lollipop-licking American public, this simple question posed decades ago has effectively driven a once erudite owl to the very brink of insanity and morbid obesity.  Casualty of child stardom? 
Pointless philosophizing
?  
The world must never know.
Vain attempt to convince Playboy magazine to publish Mr. Owl cartoon.